Free International Delivery
On Orders Over $200*
Mulberry Cashmere Scarf/Shawl
$130.00
Beautifully light and scrumptiously soft "Mulberry" Cashmere Scarf is hand woven from the highest grade of 100% pure Cashmere and individually dip dyed in azo free dyes. This unisex classic Mulberry cashmere scarf is for Men & Women. 

Our 100% pure cashmere pashmina scarf is available in three sizes a Mulberry Cashmere rectangular scarf, a Mulberry Cashmere shawl or travel wrap and a Mulberry Cashmere large square scarf. 

Backed by our "No Questions Asked" money back guaranteed on authenticity, this surely is the best Violet Cashmere Shawl or Scarf available online.
Color
Mulberry
Type
Cashmere Scarf
Product Code
PKTP47

Size  
Stole: 70 X 200 CMS or 27 X 79 INCHES
Shawl :100 X 200 CMS or 40 X 79 INCHES
Square Scarf: 137 X 137 CMS or 54 X 54 INCHES

Weight 
Stole: 100 gms or 3.5 oz approx
Shawl :180 gms or 6.5 oz
Square Scarf: 180 gms or 6.5 oz

Process
Hand Loom, Made in Kashmir, India
Time taken to Weave: 4 to 7 days

Composition
100% Kashmir Pashmina Cashmere *

Note
This product it handmade and slight variations in its fabrication make the piece authentic and truly beautiful. Please note the actual fabric colors may vary due to differences in monitor color depth and make. The color shown is as close as possible to the actual colors of the shawls.

*Verified by independent textile testing labs across the globe.

Delivery
Ships within 24 hours from placement of order
International Delivery Time: 5 to 10 working days.
Delivery Within India: 2 to 5 working days

Product Origin
Ships from Kashmir, India

Returns
All our products go through rigorous quality checks before dispatching. However, in some case we may miss out on some minor manufacturing defect. In such case we offer 100% refund to you. Please see T&C for further details.

Dry Clean Only
This product is made of natural fibers and utmost care should be taken while washing and ironing it. Fold your scarf into small squares and stack them in a drawer or hang them neatly on a hanger.
Handloom Pashmina Weaving
The oldest and the most suitable way of making a Cashmere Shawl. Unsurpassed quality and craftsmanship.
Certification
Our Pashmina Weaving Process is Certified by Craftmark India Under Licence No. 181P092.
Guaranteed Authentic
No questions asked money back guarantee on authenticity of all our products.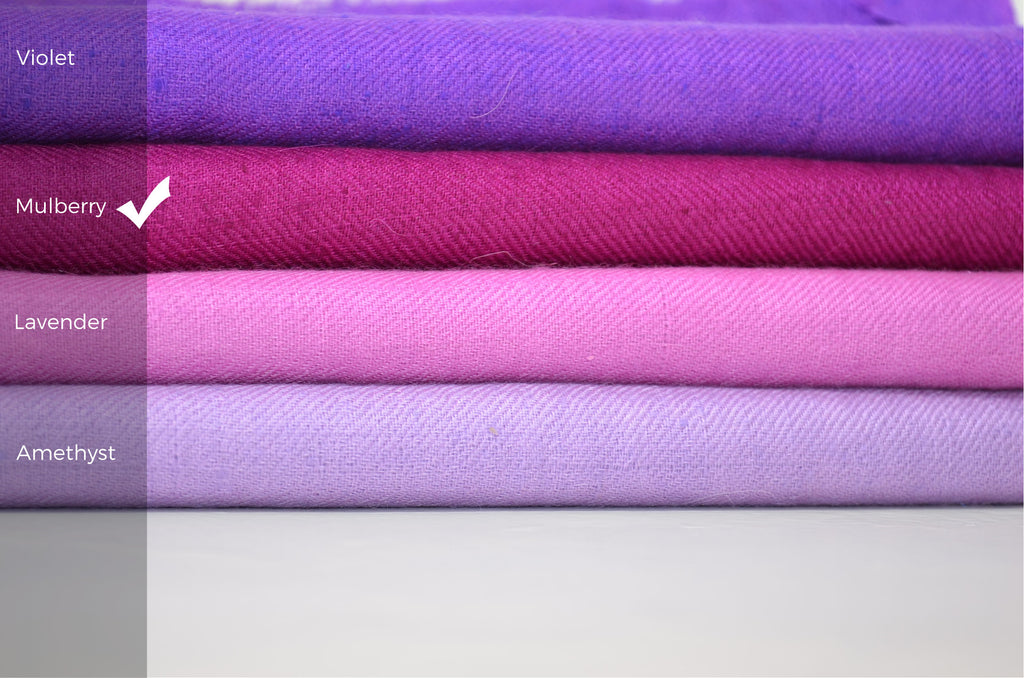 You might also like