Free International Delivery
On Orders Over $200*
We combine the highest grade materials with centuries old craftsmanship. We craft the world's best authentic pashmina shawls and scarves. We exist to provide you with the best of craftsmanship that Kashmir has to offer.
Authentic Pashmina Jamawar Embroidery
The very best of Kashmir's Craftsmanship, exquisitely hand embroidered and fully hand made these shawls are an epitome of Kashmir's rich arts and crafts. Each of these shawls, is embroidered heavily all across the shawl and takes anywhere between 6 to 36 months to complete.
View Collection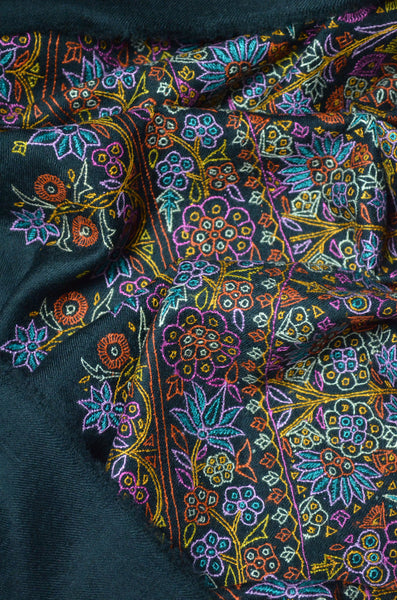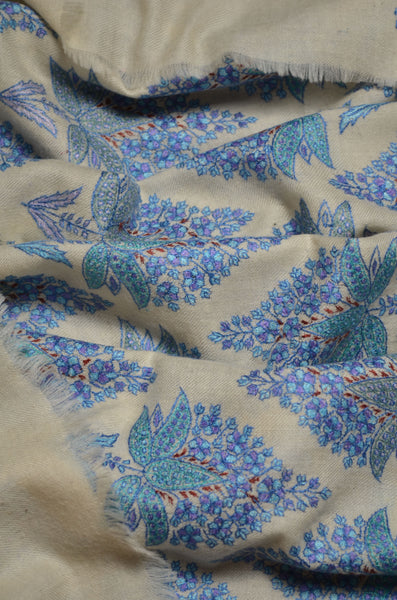 Pashmina Border Embroidery
These classic shawls have intricate Sozni needle embroidery along the borders of the shawls.
View Collection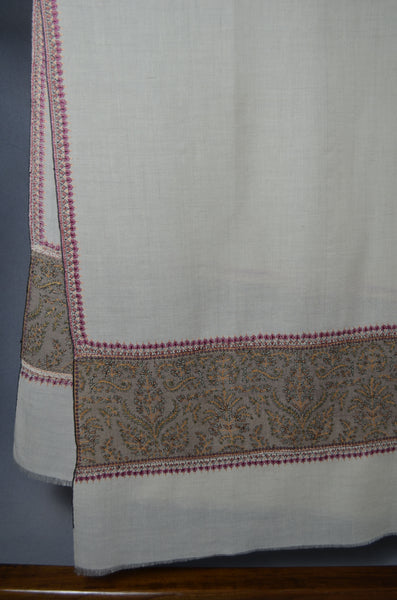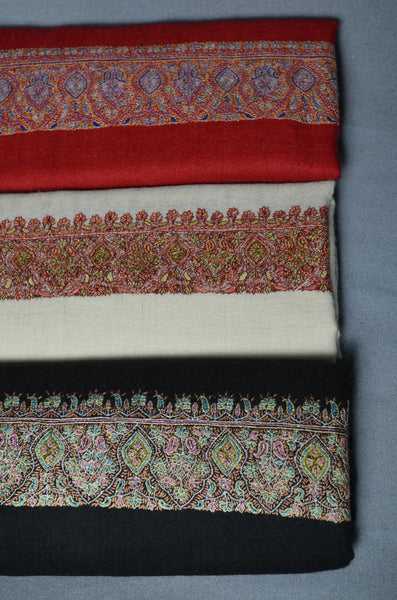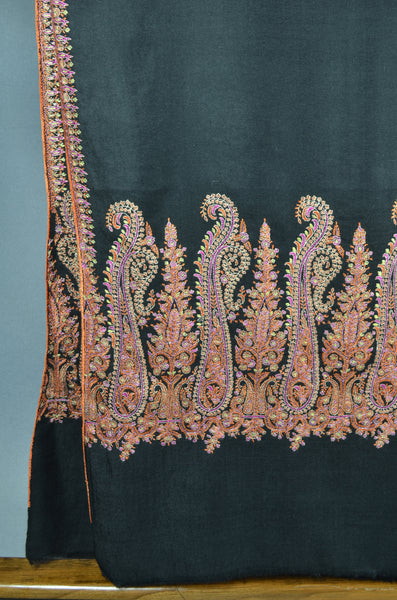 Inspiration
Growing up watching my grandfather, Late Ali Mohammad Beig, assiduously embroidering a Pashmina shawl, who gave his everything to create these cherished pieces of art, our inspiration was clear: keep working with artisans as a family and never compromise on quality.
Genuine Pashmina Tilla Shawls
Tilla hand embroidery is a unique art of embroidering a metallic silver or gold plated metallic threads to luxurious fabrics like Kashmir Pashmina Cashmere.
View Collection
Merino and Silk Scarves
Made from high quality merino these scarves provide great warmth and next to skin comfort. 100 percent natural fibers ensure amazing moisture management and breathability. All scarves in this collection have beautiful color options to choose from.
View Collection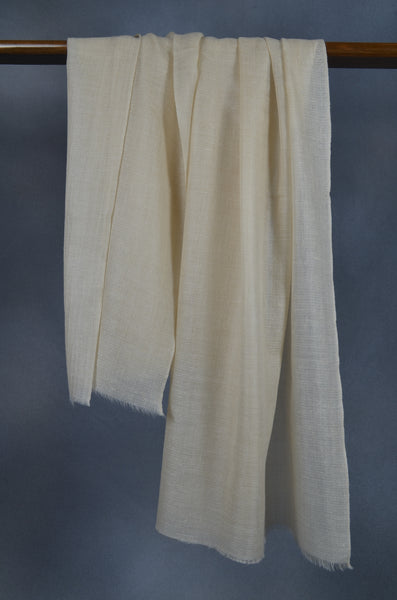 Merino Sozni Embroidery Stoles and Shawls
Made in Kashmir. These elegant merino wool shawls are the best fit for warmth and a luxurious look with a detailed embroidery of different patterns. These wool scarves and shawls are for both men and women!
View Collection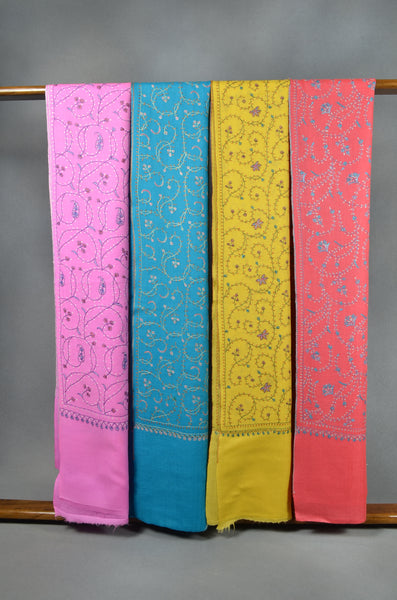 How it's Made!